Nav Officer 1st Class

Posts: 1184
Joined: Sat Dec 02, 2006 8:16 am
Location: Where the sun don't shine... a black hole.... where did you think I meant?
Contact:
I would say that is a fair assessment.
Martin the Skutter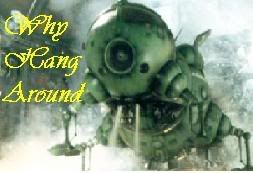 Stargate: The Next Generation (Wiki)
Stargate: The Next Generation (Forum)
Rear-Admiral

Posts: 5903
Joined: Tue Apr 11, 2006 7:35 pm
Location: Behind you.............
Peter Parker, was strongly opposed to the new laws reguarding air brushing!
WHILST YOU ARE READING THIS SIGNATURE, I'M IN YOUR BASE STEALING YOUR FLAG!
---
Who is online
Users browsing this forum: No registered users and 1 guest