Nav Officer 1st Class

Posts: 1184
Joined: Sat Dec 02, 2006 8:16 am
Location: Where the sun don't shine... a black hole.... where did you think I meant?
Contact:
He got the wrong end of the stick when he was asked "What is half of Pi?"
Martin the Skutter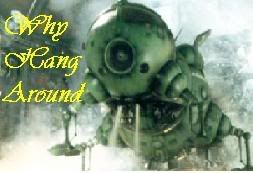 Stargate: The Next Generation (Wiki)
Stargate: The Next Generation (Forum)
Dwarf Police

Posts: 6310
Joined: Wed Dec 10, 2008 12:57 am
Location: Nottingham. UK
...and because it's an addiction to fatty foods, I can claim for my pie eating addiction on my MP's expenses. They taste so good when the tax payer has paid for them!!
---
Who is online
Users browsing this forum: No registered users and 1 guest